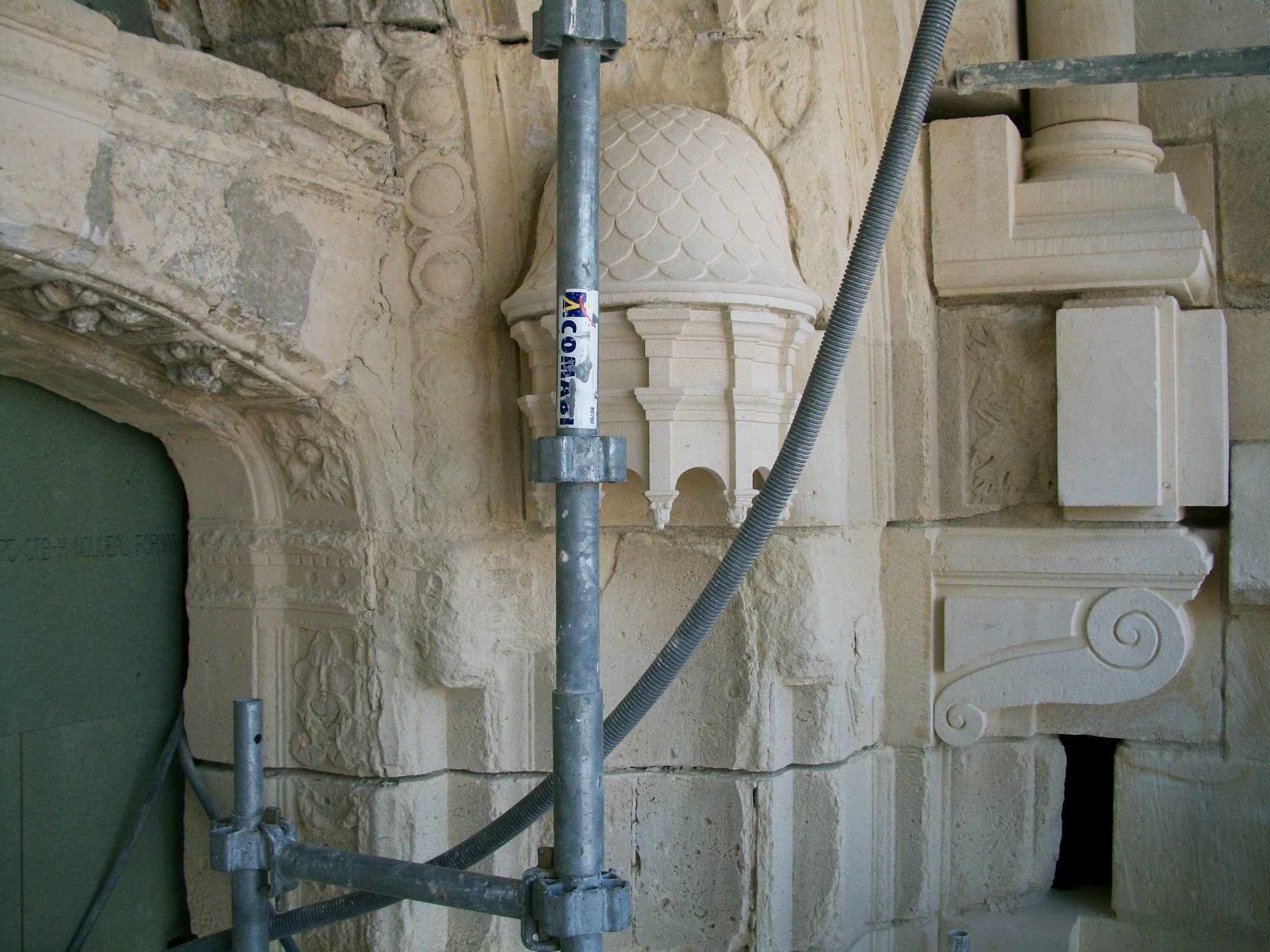 Coulombs-en-valois church, seine-et-marne
The façade of this Romanesque church in Seine-et-Marne is adorned with an unusual Renaissance period façade whose soft stone had weathered extremely badly, almost beyond recognition.
The budget of the small community made it impossible to replace all the damaged stonework with new, so it was decided only to replace the most badly damaged stones, and to build up the remainder with lime mortar repairs.
Here you can see the façade as it was before intervention, then once the new stones have been inserted, and finally the finished result once the carvings on the new stones have been carried out, and the remaining detail elsewhere has been built up and modelled in sympathetic mortar.